Cosmetic Dentistry – Derry, NH
Creating a New Smile Just For You
When you no longer feel happy with your smile, you may begin to retreat from social gatherings or forgo opportunities for advancements at your workplace. Dr. Berkal and our team never want you to feel as if you must hide from others, which is why we offer multiple cosmetic dental treatments in our Derry office. Bringing more than four decades of experience to her patients, Dr. Berkal is qualified to conceal imperfections using everything from veneers and metal-free restorations to teeth whitening, cosmetic bonding, and smile makeovers. Call us if you're ready to let us create a new smile just for you.
Why Choose Brenda Berkal DMD for Cosmetic Dentistry?
In-Office & Take-Home Whitening Available
Mess-Free Digital Impression System
Natural, Lifelike Restorations for Revitalized Smiles
Veneers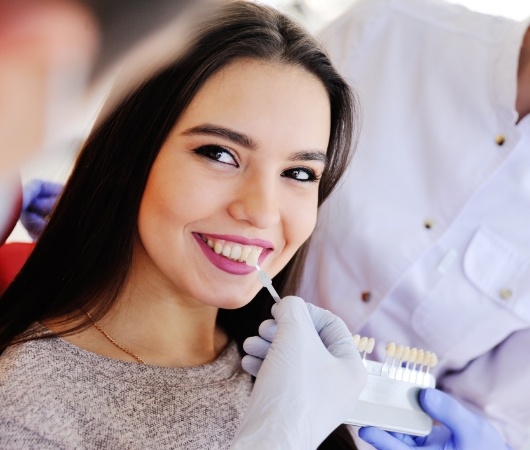 As thin sheaths of porcelain, veneers are known to be a long-term cosmetic solution because they require the removal of a small bit of tooth enamel. Typically placed in just two appointments, these customized restorations can hide all types of imperfections, including chips, stains, misshapen teeth, gaps, cracks, and more. And because they are designed to improve everything from the size and shape of teeth as well as their color, veneers can deliver truly transformational results that can last 10+ years.
Metal-Free Restorations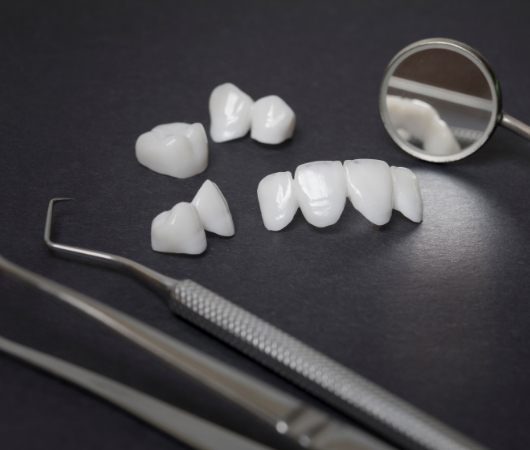 Whether it is using EMAX, zirconia, Enamic, or ceramic materials, our metal-free restorations are viable solutions for patients who have metal allergies and sensitivities. Unlike traditional amalgam that exposes patients to mercury, ours are biocompatible and healthier for your mouth and body. They allow Dr. Berkal to deliver a beautiful result while also ensuring the safety and protection of your damaged or decayed teeth.
Cosmetic Bonding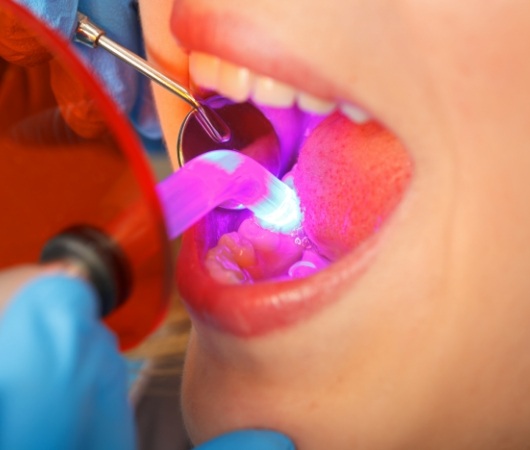 Known to be a more conservative and less invasive form of treatment, cosmetic bonding is designed to conceal flaws without removing tooth enamel. Instead, we use composite resin and apply it directly onto the outer surface, sculpting it until the material adequately covers the imperfection and lays flat against the existing tooth. Hardening the resin with a curing light, we will give it a final polish to achieve a new and improved look.
Teeth Whitening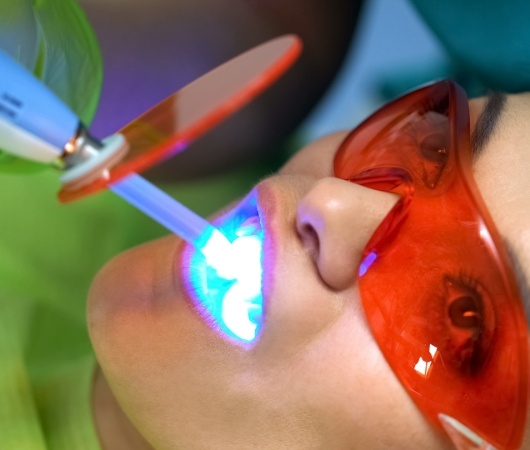 Professional teeth whitening, whether performed in-house or with take-home trays, can deliver beautiful, long-lasting results. No matter if you need to eliminate stains for an upcoming event or just want a brighter smile year-round, our high-grade bleaching products and innovative techniques work to remove discoloration above and below the enamel's surface, delivering show-stopping results that will capture the positive attention of others.
Smile Makeovers
Stains, chips, cracks, gaps, and even misaligned teeth might cause you to assume that no amount of cosmetic dentistry will be enough to improve your appearance. However, with a smile makeover, we can combine multiple treatments into one personalized plan, targeting various imperfections so that you walk away feeling more confident about your aesthetics. We'll work with you to establish your timeframe and develop a seamless, cohesive approach to enhancing your smile.