TMJ Treatment – Derry, NH
Helping You Say Goodbye to Chronic Jaw Pain
Does your jaw pop or click each time you open or close your mouth? Do you wake with frequent headaches or soreness throughout your jaw and face? Temporomandibular joint dysfunction can become a debilitating problem if left untreated. However, with TMJ Therapy performed by Dr. Berkal and our team, we can improve your quality of life by helping you to say goodbye to chronic jaw pain once and for all. Give us a call if you are interested in learning more about TMJ Therapy.
Why Choose Brenda Berkal DMD for TMJ Treatment?
Customized Occlusal Splints Available
Compassionate & Patient-Focused Approach
Dental Practice Serving Derry Community Since 1986
Symptoms of TMJ Disorder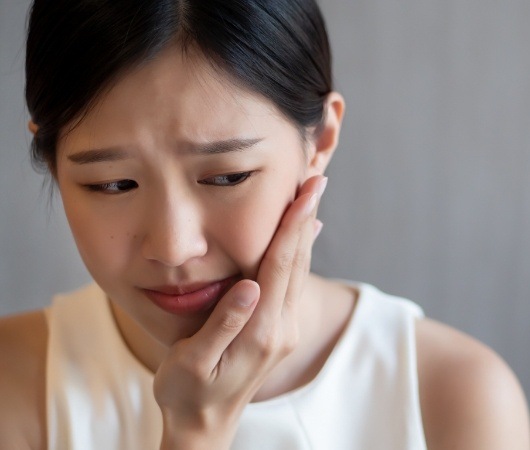 If you suffer from TMJ Disorder, you may notice that you exhibit one or more of the following symptoms:
Clicking or popping noise when attempting to open and close your mouth
Frequent headaches
Pain throughout your jaw and face
Difficulty chewing and eating
Lockjaw
Stiff jaw muscles
Earaches or ringing in the ears
Although pain is a leading indicator of TMJ Disorder, do not dismiss any of the other above-mentioned symptoms. Getting treatment sooner rather than later will help to address the discomfort and inability to perform daily tasks much more quickly.
Types of TMJ Treatment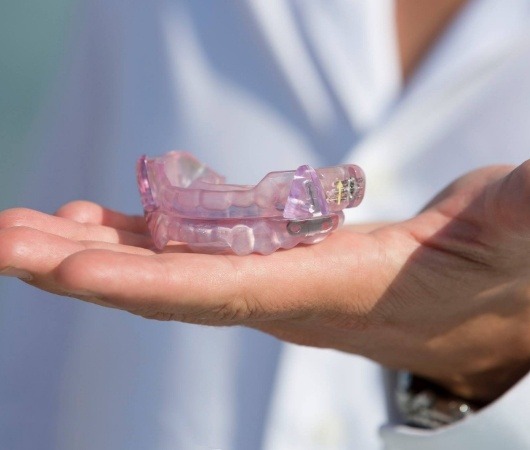 Dr. Brenda Berkal and our team of professionals are pleased to offer patients two effective solutions that will help to treat TMJ Disorder. These include:
Occlusal splints – Customized to fit your mouth comfortably, we can create an occlusal splint that you will wear to help improve jaw movement. As a removable oral device, you will wear it according to the instructions provided by our team. The device will help to reposition your jaw so that it remains in a more comfortable position. As you continue to wear the appliance, you will notice reduced inflammation and an improvement in your symptoms.
Occlusal adjustment/equilibration - This is the process of reshaping various teeth to keep your jaw working as it should. By performing this minor procedure, we can help your teeth to fit together in a way that allows your jaw to move correctly within its socket. Not only are your jaw muscles likely to relax, but you'll notice reduced inflammation and an improvement in your symptoms.