Dentist—Derry, NH
Get to Know
Brenda Berkal, DMD
Thinking about her 45+ year dental career, Dr. Berkal says that meeting and helping people is what has kept dentistry interesting and engaging for her. Trying to ensure that her patients stay relaxed and comfortable keeps her on her toes! The technical aspects of dentistry have almost completely changed since she started, and she likes the perpetual growth as the field evolves. A staple in the community for over 35 years, she can't wait to welcome you.
Why Did You Decide to Become a Dentist?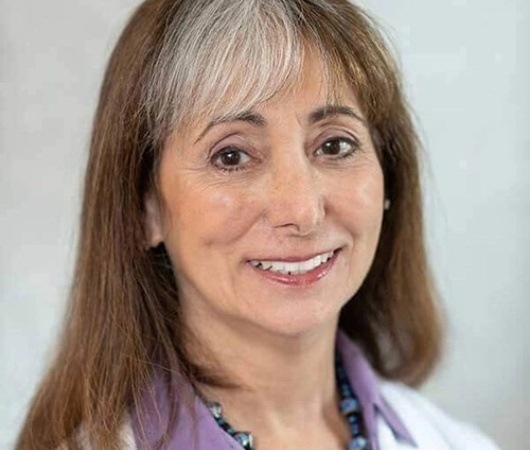 An interest in biology, psychology, and in handcrafts came together perfectly for Dr. Berkal in the study and practice of dentistry. She's so glad her path brought her to where she is today!
Where Did You Study Dentistry?
Dr. Berkal earned both her undergraduate and dental degrees from Tufts University, graduating in 1977. She then volunteered to serve in the U.S. Army and was the first female dentist at Fort Leonard Wood, Missouri. After two years there, she requested to be transferred to Seoul, South Korea for her final year of service. She went on to work as an associate dentist in several practices between 1980 and 1986, at which time she purchased the practice.
Over the years, she stayed current on the latest breakthroughs by following Dr. Gordon Christensen of Clinician's Research. She also attended classes by Dr. Pete Dawson, who founded the Dawson Academy. After completing his series of courses, Dr. Berkal wanted more hands-on training, so she attended the world-renowned Pankey Institute. She has also taken several classes through Spear Education and participates in a Spear Study Club.
Dr. Berkal served as the president of the New Hampshire Dental Society from 2022 – 2023 and is currently a member of the:
American Dental Association
Academy of General Dentistry (Fellowship status)
American Society of Implant & Reconstructive Dentistry
Greater Salem Dental Society (Past President)
Outside of the Dental Office, What Do You Like to Do?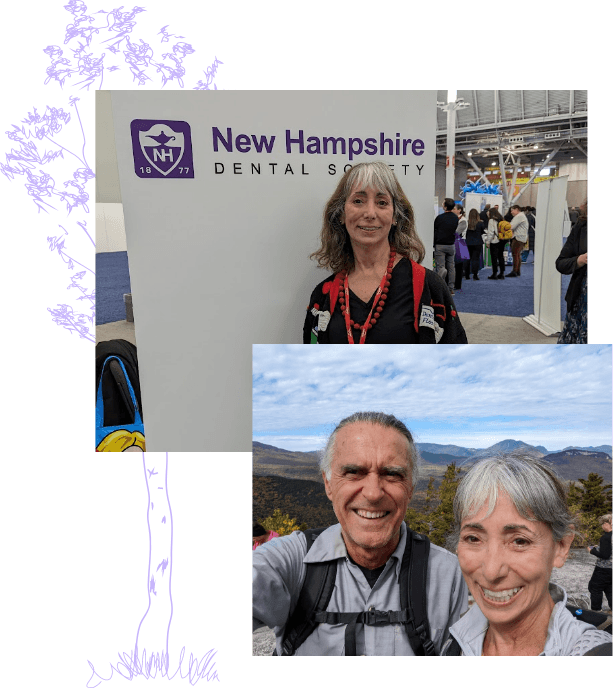 Dr. Berkal has two grown children, and she loves to stay active outside of the office. She has taken numerous biking vacations, now using an e-bike to keep up and still enjoy herself. She also enjoys downhill skiing and has recently started running regularly. She technically won a race by being the only woman in her age group! She also does hikes from the book 52 With a View, which she says are much easier and more scenic than many of NH's 4,000 footers.