Missing Teeth – Derry, NH
Filling in the Gaps for a Complete Smile
Smiles that suffer from gaps as a result of missing teeth often cannot move correctly. Life without a full set of teeth can be troublesome for many patients. With the help of Dr. Brenda Berkal and our team of qualified professionals, though, we can provide high-quality tooth replacement options to rebuild and restore smiles for good. Call us to learn more about dental bridges, dentures, and dental implants, and schedule an appointment today.
Why Choose Brenda Berkal DMD for Replacing Missing Teeth?
Enhanced Diagnostic Imaging for Precise Treatment Planning
High-Quality Materials Used to Craft New Smiles
Serving Derry Community Since 1986
Dental Bridges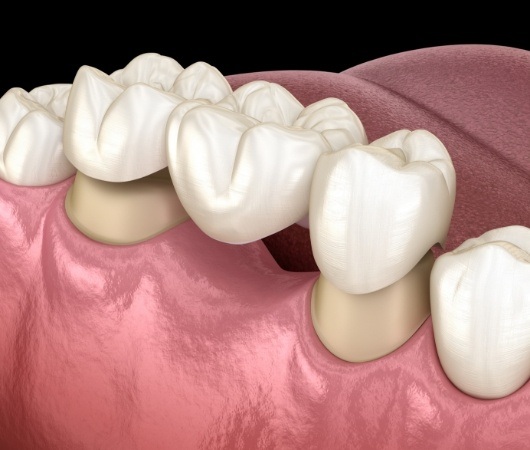 When it comes to replacing one, two, three, or even four teeth, many dentists turn to fixed dental bridges. Unlike other restorative solutions, this reliable tooth replacement has helped millions of people recapture a more youthful appearance while enjoying daily life.
Consisting of two dental crowns and artificial teeth known as pontics, a dental bridge is designed to fill in the gap left behind by missing teeth. When positioned into the appropriate area with the help of abutment teeth serving as anchors to hold it in place, the bridge allows for improved eating, greater speech clarity, and a more confident smile. And as long as you agree to take proper care of it, you can expect it to last a decade or longer.
Dentures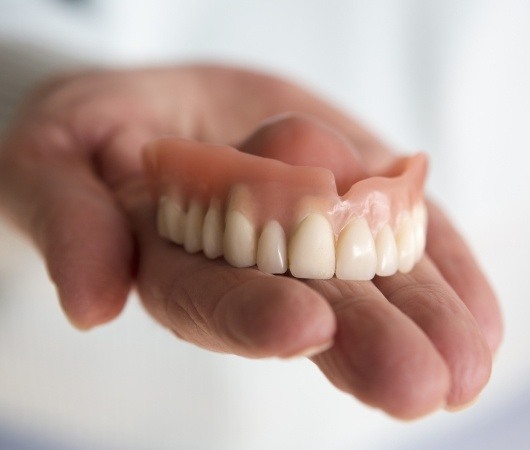 Multiple, nonconsecutive missing teeth or an entire arch can be easily replaced using a partial or full denture. By filling your smile with artificial teeth that are attached to acrylic, gum-colored bases, these prosthetics serve to mimic natural smiles that look and act normal. While partials rely on metal clasps or clips that attach to regular teeth, full dentures stay in place with suction and dental adhesives so that slippage is less likely to occur.
Dental Implants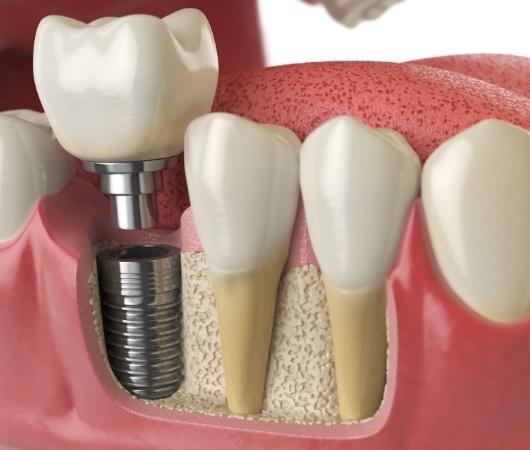 Permanent tooth replacement may not seem like a possibility, but it is with dental implants. Using titanium posts that fuse with your jawbone, these prosthetics remain stable and durable for a lifetime if properly maintained. Also, dental implants can treat virtually any type of tooth loss with the help of customized dental crowns, bridges, or dentures. No matter how many teeth are missing, these uniquely designed prosthetics work to rebuild smiles from the roots up.